about me
Born in Rochdale in the UK, I became a chemical engineer. Later, as an antidote to facts and numbers, I began to write. First came an account of a journey through Mongolia, published as a charity ebook, "Hold the Dog! 16 Days in Mongolia". Nowadays I write short stories, and have recently completed a novel. I live in Manchester with my partner Christiane and a cat named Lester.
You can find me on Facebook here and on twitter here. For updates on my writing, visit my contact page to join my mailing list.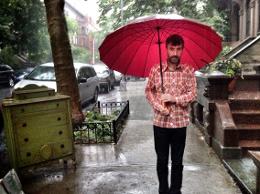 NoVEL
"You're either with us or against us, son. And if you're against us, God help you."
London, post-revolution. Benson fought for the new government. Now he hides their enemies in a pub cellar. He thinks he's one step ahead of his boss, Smith. But when an explosion kills a government minister, it sets off a cat and mouse chase through the war-torn city in which each becomes the hunter and the hunted.
His only aim is to stay alive. But Smith has bigger plans for him, and the future of the new society may just lie in his hands...
Available on Amazon here. Visit www.thenewsociety.net for more.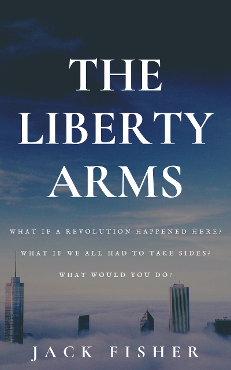 SHORT STORIES
"Underneath the Window". Following on the ekphrastic theme (see below), in Nov 2018 I contributed to The Light Ekphrastic, a quarterly online journal. In each issue they pair up a visual artist and a writer, and each creates work based on the other's. Strangely, the piece I submitted to the artist, Lenett Nef'fahtiti Partlow-Myrick,was itself based on a painting ("Study - Head of a Girl" by George Frederic Watts), so we may have inadvertently created a never-ending ekphrastic chain reaction in which the entire universe is swallowed up into a black hole of art and words.
"When the West with Evening Glows". On my last birthday, Christiane took me on a mystery tour of Manchester in which she set me short writing tasks in different places. One venue was the city art gallery. I had to pick a painting, then was given ten minutes to write something about it. Apparently, there's a word for this kind of thing: ekphrasis. Anyway, this brief piece was the result, and it was published in May 2018 by The Ekphrastic Review .
"Passing Through". This story, set in Mongolia, is about choices and who gets to make them. It was published by TSS Publishing (home to the Cambridge Short Story Prize) in February 2018.
"Madeleine and Sarah". Set over a summer in North Wales, this tells the story of the relationship between a teenage girl and a young woman. It was published by Youth Imagination magazine in January 2018.
"Dancing in the Dark". This is a story about underdogs, and also about collective responsibility. And Bruce Springsteen, of course. It was published in Avis Magazine in November 2016.
"The Match". The last in a trilogy of short pieces written in 2016 in response to news stories, and published by Spelk Fiction over summer 2016. This piece was inspired by the Hillsborough verdict in April 2016.
"The Camp". The second in the Spelk Fiction trilogy, published in August 2016 . This piece was inspired by the European refugee crisis and, to some extent, by the UK referendum on membership of the European Union.
"Rising Waters". The first in the Spelk Fiction trilogy, published in July 2016. This piece was inspired by news coverage of the 2015/16 UK winter floods. (Or, you could say, by news coverage in the UK in general).
"The Lighthouse". Every year (well, for the last two years) I write my partner Christiane a story for her birthday. (I buy her real presents too, I'm not that much of a skinflint). This story, written in December 2015, is about companionship in the face of external change. It was shortlisted in August 2016 for the Cardiff Review Short Story Award.
"The Day I Nearly Died". This story was inspired by a real event. It was written in Autumn 2015, and appeared in Issue 23 of Jotters United Lit-Zine in June 2016.
"The Beach House". In summer 2015 I was flying to the US. Restless of the inflight entertainment, I picked up my writing pad. This was the result. For some reason I always feel emotionally heightened on planes. Maybe it's the air pressure, I don't know. Anyway, it definitely bled into the writing. This is a story about what constitutes bravery. It was published by Spelk Fiction in November 2015, and in Issue 23 of Jotters United Lit-Zine.
"Falling". In early 2015 I started attending the Peckham Writers group in London. Every month we agreed on a theme that we could, if we wished, write about for the next meeting. The theme was "Falling", and I decided to experiment with the second person. The piece is about getting through life, and things not being as bad as they sometimes seem. I'm always curious who the reader pictures. It was published by Storgy in June 2015, and in Issue 23 of Jotters United Lit-Zine.
"Wilfred". In late 2014 I attended an evening class in creative writing run by Southwark Council in London. Each week we were given homework. This was my first assignment, and therefore my first ever piece of creative writing. The exercise was to pick a character from a postcard and write about them. This was the postcard I chose. The resulting story appeared in Issue 9 of Bunbury Magazine, and I later published it on Macguffin.
"The Election". Another Peckham Writers piece. The group chose the subject just before the 2015 UK General Election. I wrote the story in a state of depression after the results. My partner decided to publish it on her blog A Little Feminist Blog on Language. She tells me she cries whenever she reads it.
A selection of my stories are available to read and listen to at Macguffin.
TRAVEL WRITING
In 2010 I wrote an account of time I spent in Mongolia as part of The Big Trip East in 2005. In 2011 I published the account as an ebook, "Hold the Dog! 16 Days in Mongolia" (2018 update: now available in paperback!). I donate all the proceeds from sales of the ebook to two Mongolia-related charities, CAMDA and the Yamaa Trust. You can discover more about the book, and how to get hold of a copy, here.
Other highlights from The Big Trip East were Tiger Leaping Gorge in south-west China, Lake Baikal in Siberia, and the Trans-Mongolian railway, each of which inspired me to write travel articles.
The Tiger Leaping Gorge article was published in the September 2006 issue of The Traveler e-zine, and in issue 15 of Itchy Feet Magazine.
The Lake Baikal article is, I was surprised to discover recently, published here, while the Trans-Mongolian article is published here.