about me
Born in Rochdale in the UK, I became a chemical engineer. Later, as an antidote to facts and numbers, I began to write. First came an account of a journey through Mongolia, published as a charity ebook, "Hold the Dog! 16 Days in Mongolia". Nowadays I write short stories, and am hacking way through the undergrowth of a novel. I live in Manchester.
I am interested in writing from different perspectives and in different styles, in stories about underdogs, stories that make people think, but most of all, I want to write stories that make people feel something.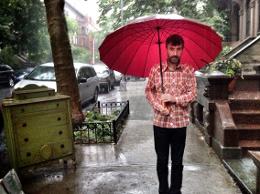 SHORT STORIES
A trilogy of short pieces, each written in response to news stories earlier in the year, was published by Spelk Fiction over summer 2016: "Rising Waters", "The Camp" and "The Match".
"The Lighthouse", a story about companionship in the face of external change, was longlisted in August 2016 for the Cardiff Review Short Story Award.
"The Day I Nearly Died", a piece about wanting to be someone, "The Beach House" and "Falling" all appeared in Issue 23 of Jotters United Lit-Zine in June 2016.
"The Beach House", a piece of flash fiction about choices and bravery, was published by Spelk Fiction in November 2015.
"Falling", a short piece about consequences and how life might not be so bad after all, was published by Storgy in June 2015.
"Wilfred", a short story about remembering, appeared in Issue 9 of Bunbury Magazine.
"The Election", a story about winning, losing and perseverance, can be read at A Little Feminist Blog on Language.
A selection of my stories are available to read and listen to at Macguffin.
TRAVEL WRITING
In 2010 I wrote an account of time I spent in Mongolia as part of The Big Trip East in 2005. In 2011 I published the account as an ebook, "Hold the Dog! 16 Days in Mongolia". I donate all the proceeds from sales of the ebook to two Mongolia-related charities, CAMDA and the Yamaa Trust. You can discover more about the book, and how to get hold of a copy, here.
Other highlights from The Big Trip East were Tiger Leaping Gorge in south-west China, Lake Baikal in Siberia, and the Trans-Mongolian railway, each of which inspired me to write travel articles.
The Tiger Leaping Gorge article was published in the September 2006 issue of The Traveler e-zine, and in issue 15 of Itchy Feet Magazine.
The Lake Baikal article is, I was surprised to discover recently, published here, while the Trans-Mongolian article is published here.